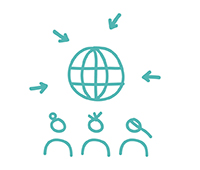 IDI's SAI Innovation is a tribute to innovation, experimenting and continuous professional development in both personal and organisational level. The SAI Innovations' webinars and workshops aim to bring together SAI leadership, SAI audit professionals and innovators from across the INTOSAI Community and multiple stakeholders.
In 2020 We invite you to join us on this shared journey to go F.A.R.!
F.A.R. - Flexible, Agile and Resilient, these three qualities are key for any SAI seeking to effectively adopt new innovations and find creative solutions for fulfilling their mandate and communicating their results to stakeholders and citizens. During this series we will explore how audit institutions can adopt innovative audit practices to stay relevant, fully embrace the principle of "leave no one behind" and deliver value and benefits to government officials and society. By operating as flexible, agile and resilient institutions, SAIs will be able to go F.A.R.
Innovative SAIs going F.A.R.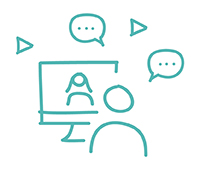 Due to the COVID-19 pandemic our SAI Innovations series will have a virtual launch in late November, focused on our 2020 theme "Innovative SAIs going F.A.R.".
In this session we will set the the tone for the series and will explore how innovation, SAIs and individuals are linked together within the theme of going F.A.R. In the webinar we will discuss why SAIs, and the public sector in general, need to be constantly innovating. How can organisations foster and support a culture of innovation? How can leaders facilitate innovation in order for their SAIs to go F.A.R.? How can everyone innovate despite the different roles we have? And what competencies will this require?
We invite everyone to join this session where they can hear more about our plans related the Series and listen to our keynote presenters' experiences.
Join our 2020 framing webinar in November!
The framing webinar will be delivered twice:
24th November at 9.00-10.30 CET
25th November at 16.00-17.30 CET
All plenary conversations will be interpreted into Arabic, English, French and Spanish. The recordings will also be made available after the webinar.
The SAI Innovations Marketplace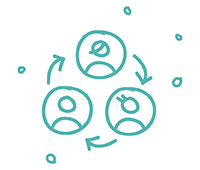 Come and join us sharing your experiences, ways of doing things and new ideas!
In the Innovation Marketplace SAIs and stakeholders have the opportunity to share innovations that they have tried out and the lessons they have learned.
We invite all of you to think if you would be willing to share your experiences and knowledge and organise your own session (please check the registration form and click yes in it if you wish to hear more about this option).