Supreme Audit Institution (SAI) Considerations During Times of Crisis Like COVID-19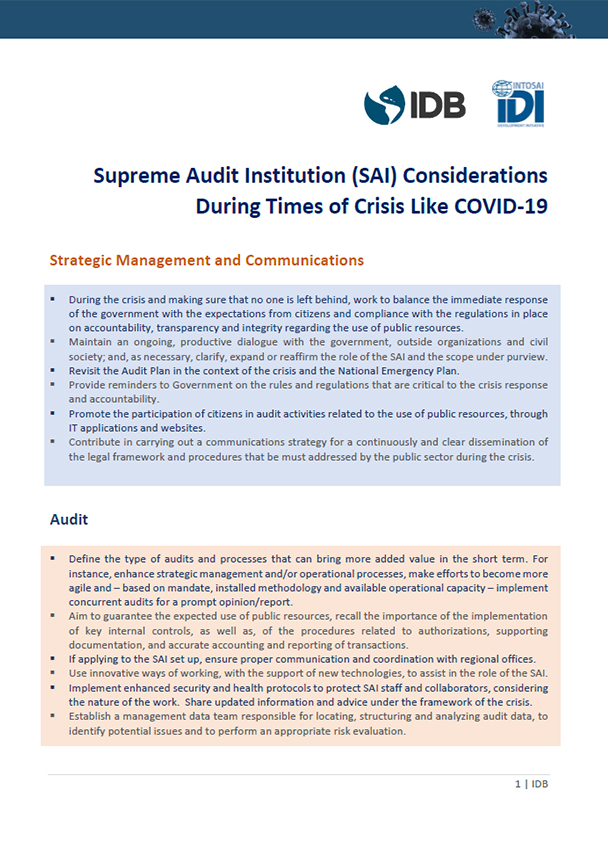 This two-page pamphlet features important considerations for SAIs during times of crisis, including during the Covid-19 pandemic.
It covers areas such as strategic management and communications, audit practices, knowledge sharing, and additional resources.
The document is available in both English and Spanish.