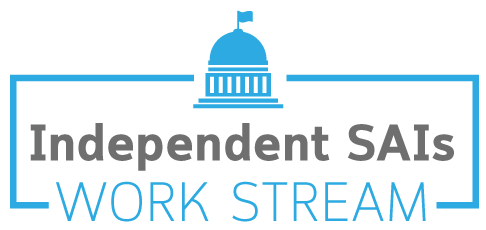 Independence is a precondition for a Supreme Audit Institution (SAI) to carry out its mandate effectively.
Supreme audit institutions provide a check on governments' use of public resources through regular audits of government budgets, revenues and expenditures. They are a key component of any government's accountability system. The independence of the SAI from the executive bodies it audits is fundamental to its role in holding governments to account and building trust between the organs of the state and society.
Yet evidence shows that SAI independence is challenged in many regions of the world. IDI's Global SAI Stocktaking Report 2020 shows that SAI independence, as defined by the principles of the INTOSAI Lima and Mexico Declarations, has deteriorated in recent years. Many SAIs have limited financial autonomy, insufficient legal protection from unjust removal of SAI leaders, and restricted access to information and ability to follow up on audit reports. Many of these trends have been exacerbated by the global pandemic, as shown by another recent IDI study on the Impact of the COVID-19 pandemic on SAI Independence.
To learn more about SAI independence please watch our video.
Priorities of the SAI Independence Work Stream SAI independence is a key priority for IDI in its strategic plan (2019-2023). IDI's work stream on SAI independence is organized around three components: Global advocacy and support for independent SAIs Targeted SAI-level support for independence, effective partnerships and stakeholder engagement in support of SAI independence.

IDI is working with key partners including INTOSAI, the UN, donors, and civil society organisations to raise awareness and advocate for the importance of SAI independence globally and across countries. In early 2022, the Right Hon. Helen Clark was appointed Goodwill Ambassador for SAI Independence. Ms. Clark will act on behalf of the INTOSAI-Donor Cooperation (IDC), supporting efforts to position SAI independence firmly on the global policy agenda as a key enabler of improved public finance and accountability.

The Independent SAI work stream provides targeted support to SAIs to enhance their independence, such as through the bilateral cooperation programmes in Somalia, Madagascar, and South Sudan. IDI's Mastery initiative provides strategic support to SAI leaders who wish to enhance the independence of their institutions. The Resource Kit on SAI Independence for SAI Leaders is one of the tools developed to support in these endeavors.

To assist SAIs in responding to threats to their independence, IDI has established the SAI Independence Rapid Advocacy Mechanism (SIRAM). The demand for assistance through the SIRAM mechanism increased considerably in 2021, leading to statements of concern being issued in several countries. In 2022, IDI will continue to deliver on the objectives of the Strategic Plan, through global advocacy and direct support to SAIs. A priority in the coming year will be to leverage partnerships for the cause of SAI independence and develop knowledge products on the topic. The SAI Independence Occasional paper series was launched in 2021. All resources on SAI independence can be found on the SAI Independence Resource Centre.
Independent SAIs Work Stream News