On 13 and 15 September 2022, 131 people from 51 SAIs across three targeted regions attended the launch event Open Houses for the TOGETHER initiative, to hear about IDI's support in Human Resource Management, Ethics and Gender and Inclusiveness.

Participants included SAI leaders, HR practitioners, audit managers, and staff involved in strategic management. They were able to learn more about the initiative's rationale, its objectives, the delivery approach, and the conditions for participation. The open house was also an opportunity for raising awareness and in-depth experience sharing on the topic, by knowledgeable speakers and subject matter experts from SAIs, the Canadian Audit and Accountability Foundation and from IDI. They discussed challenges that SAIs face in the area of HR governance, but also shared good practices and opportunities.
You can watch the recording of the Open House, and view or download the speakers' presentations.
For more about TOGETHER, go to the initiative's pages on IDI's website.


Applications for TOGETHER are now open

TOGETHER is now open for application to interested SAIs from the AFROSAI-E, ASOSAI and EUROSAI regions. For the pilot round, we are targeting a group of 10-12 SAIs, with an aim to ensure a diverse group of SAIs in terms of size, institutional model, legal autonomy and HR set-up.
The application process entails three stages:
First, by 7 October 2022 :
Fill out a brief application form to express interest
The application form intends to capture rationale for applying, SAIs objectives regarding HR governance, and degree of SAI's organizational autonomy at a high level.
Second, for SAIs that have applied:
Participate in a selection discussion via videoconference with the TOGETHER team
The discussion aims to clarify mutual expectations and conditions for participation.
Third, for selected SAIs:
Sign a statement of commitment after the discussion with the TOGETHER team.
Selected SAIs will have to complete a short high-level survey on the SAI's organizational autonomy and HR function and nominate a team to participate in the HRM online course starting end of October 2022.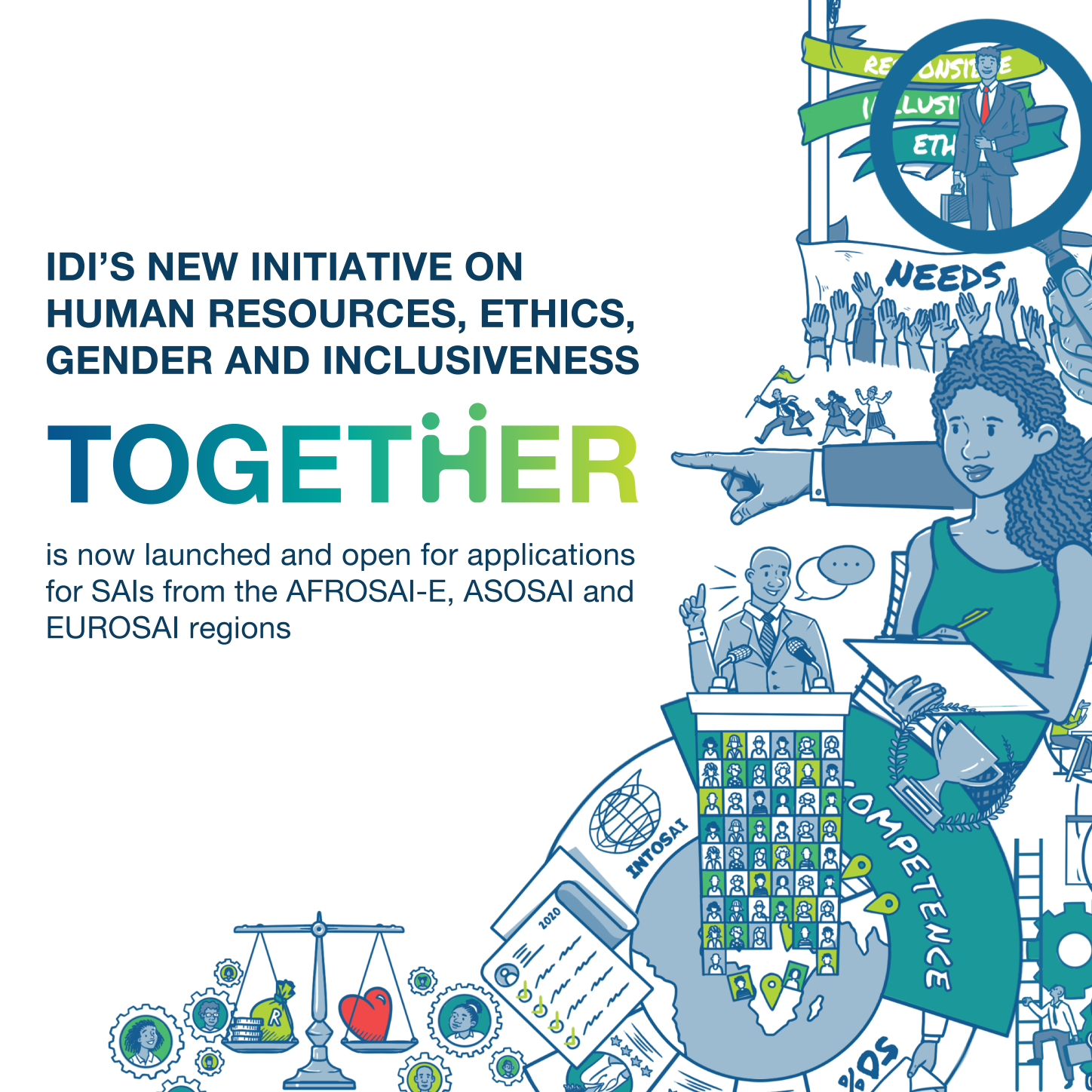 For more on the above or for any other TOGETHER details, please contact This email address is being protected from spambots. You need JavaScript enabled to view it.