The PESA-P journey has begun! And it has launched with all the excitement, commitment and enthusiasm we could have hoped for.
Welcome activities began in the week commencing the 10th August, with three live sessions conducted:
Welcome to PESA-P
Introduction for SAI Coaches
Introduction to the Initial Professional Development Portfolio
Through these sessions, participants have been introduced to the IDI PESA-P team as well as the Education Assessment and Reflection framework that underpins PESA-P. Each live session has been run twice at different times to increase inclusivity and reach SAIs all around the world, and the sessions have been recorded for those who couldn't attend live.
We were delighted to discover that the PESA-P SAI Auditors and SAI Coaches are every bit as excited about the pilot as we are, and all the sessions have involved a huge amount of energy and fun. There has been great participation from all participants – not just in showing up ready to learn, but also in creating word clouds, answering polls and carrying out different exercises.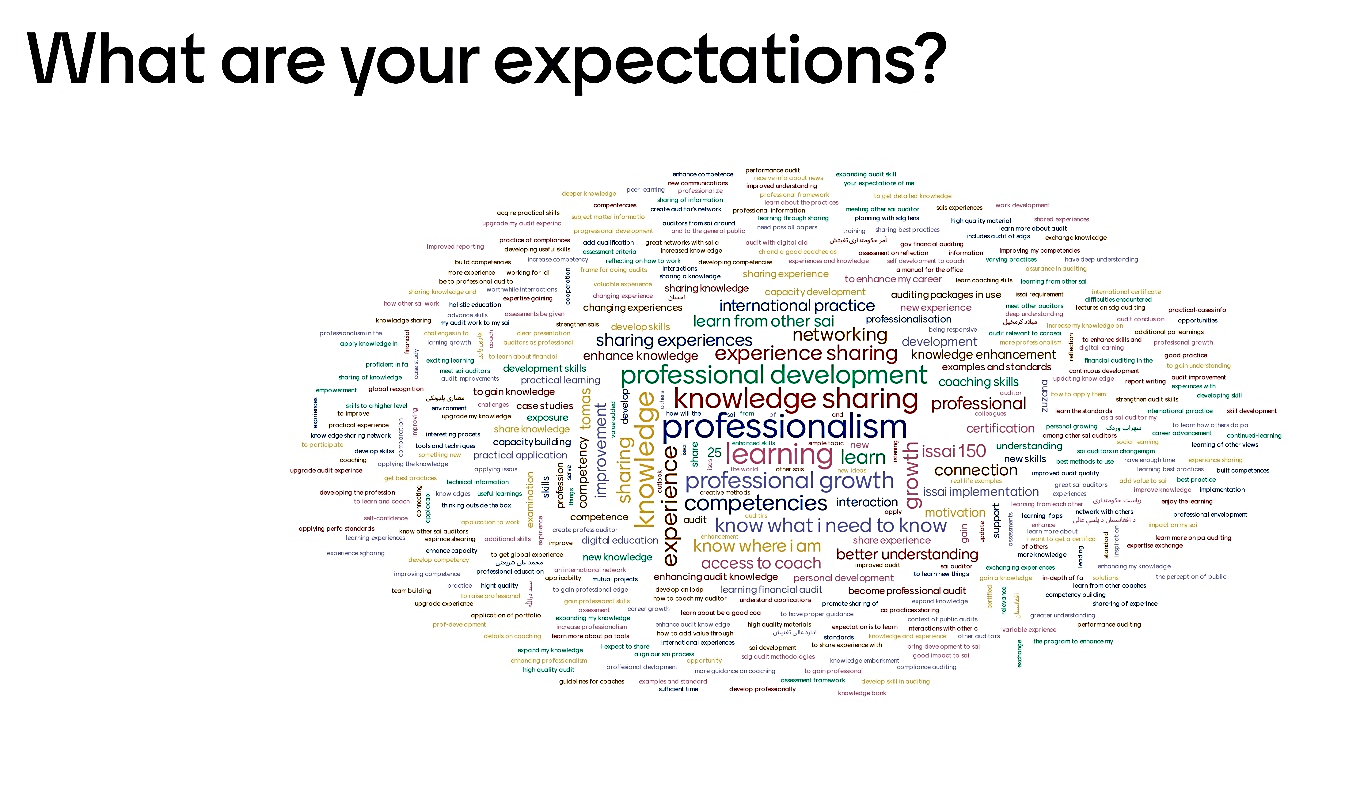 (Word cloud created by participants sharing their expectations in the first webinar.)
Inclusivity is important for PESA-P, and we're thrilled to have participants from 87 SAIs on board, covering all INTOSAI regions. In total, 880 SAI Auditors and 411 SAI Coaches have been selected for the pilot, including:
229 CA SAI Auditors
357 FA SAI Auditors
294 PA SAI Auditors
Over 1200 people have registered on IDI's Learning Management System (LMS), where hosts many innovative features - such as individual dashboards, customisable reports and awards for performance - to monitor and encourage the large numbers of participants.
What's next? Digital education kicks off on the 23rd August 2021 supported by live sessions that set the context for the first paper of PESA-P 'Value and Benefits for All'.