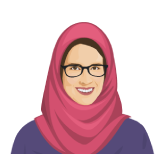 Financial Auditor Mentor
Who are the role-players in PESA-P?
There are three main roles in PESA-P: SAI, SAI Auditors and SAI coaches.
PESA-P aims to benefit participating SAIs, SAI auditors participating in PESA-P and SAI coaches supporting the participating SAI auditors.
Let's take a look in more detail.
SAI
We see SAIs as key partners in the development of professional SAI auditors. PESA-P can take care of a part of the education that SAIs need to provide for SAI Auditors - the core consistency framework of competence for financial, performance and compliance auditors - and the SAI needs to take care of local context.
Responsibilities:
Nominate SAI Auditors

Each SAI can nominate up to 20 SAI Auditors for PESA-P.
The number of nominations in each audit stream (compliance, financial and performance audit) can be determined by the SAI.
Please ensure that nominated SAI Auditors meet the minimum requirements for participation in PESA-P. We are unable to accept nominations that do not meet minimum requirements. Please see the guiding criteria for nomination of SAI auditors.

Nominate SAI coaches
Provide resources for participation

We request that you plan for and provide sufficient time and IT resources for each nominated SAI auditor and SAI coach.

Provide funds for PESA-P Assessment fees

Each SAI is expected to bear the costs of PESA-P assessment fees for the SAI auditors nominated by them. IDI can consider providing support to SAIs which need it the most. Such decisions will be taken on a case-by-case basis on receipt of an application from the SAI.

Provide opportunities for Continuing Professional Development (CPD) and application of learning
Benefits:
Gain professionally trained SAI Auditors who can carry out ISSAI compliant audits, support ISSAI implementation in the SAI and act as champions for ISSAI implementation.
Develop SAI Auditors who are part of an international network of SAI professionals. Such networking can lead to peer-to-peer exchange and support.
Receive assurance of the education SAI Auditors have gone through via a robust assessment and certification process.
SAI Auditors
If you are a self- starting individual with a passion for professional education, you can apply to participate in this initiative.
Responsibilities:
Complete a registration form
Complete 100 hours of education including digitised content, social learning, other resources and an initial professional development portfolio
Take two competency assessments to demonstrate the competencies that you have gained
Receive a competency based certificate if you are successful in the assessment
Have one opportunity to resit the assessment If you are unsuccessful in the first attempt
Undertake Continuing Professional Development (CPD)
Benefits:
Gain a professional education designed for the SAI context
Develop knowledge, skills and attributes required by a SAI auditor
Develop a portfolio of initial professional development and create a structure for continued professional development
Receive access to high quality learning materials
Form a network of professionals
Achieve a competency-based certificate to demonstrate your learning
SAI Coaches
SAI Coaches are an important part of the PESA-P education initiative. Playing the role as a conduit between the learning and the SAI environment.
Responsibilities:
Help the SAI Auditor in accessing appropriate resources within the SAI
Coach the SAI Auditor in applying PESA-P education to SAI context
Provide technical guidance
Monitor the progress of the SAI Auditor's education
Discuss the SAI Auditor's IPDP on a regular basis
Sign off on the completion and quality of IPDP
Support the SAI Auditor in preparing for the PESA-P Assessments
Benefits:
Have the personal satisfaction of contributing to the development of knowledge and skills within your SAI.
Send a clear message that you are committed to professionalisation and education.
Have the opportunity to build your professional network by working with people from across the SAI community.
Gain access to high-quality learning materials developed for PESA-P and participate in special sessions for SAI coaches.
Develop new skills and apply them as a part of your professional development.
Receive an IDI certificate to recognise your role as a SAI coach.