Democratic Republic of the Congo (DRC) – CDC-DRC Peer Support Project 2022-2025
The Supreme Audit Institution (SAI) of the of the DRC will be supported by IDI and the peer SAIs of Hungary, Senegal, Sweden and Tunisia under the CDC-DRC Peer Support Project 2022-2025. The Norwegian Agency for Development Cooperation (Norad) will provide funding for the project.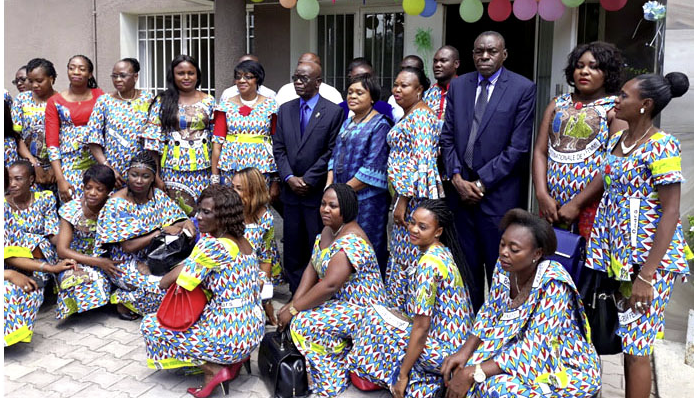 The project will contribute towards the implementation of the CDC-DRC's strategic plan 2021-2025. It will enable the Cour des Comptes (CDC) of the DRC to implement key strategic priorities related to strategic management, internal governance, ethics, compliance audit, jurisdictional control, digitalization, communication and stakeholder engagement for the period 2022-2025.
Peers will provide coaching and mentoring both on-site and online in the following priority areas:
In line with the CDC's aim of leading by example in Congolese society, a key component of the project support will be in the area of strategic management, internal governance, and ethics.
Project support will also be provided to strengthen the delivery of relevant compliance audits and jurisdictional controls in line with INTOSAI standards.
CDC staff will also be supported in communication and stakeholder engagement to enable the CDC to reach out and collaborate with relevant players in the accountability value chain including the National Assembly, civil society organisations to create visibility and greater impact for the work of the CDC.
The CDC-DRC is an important player in the public financial management of the country and has a broad mandate. This includes providing external control of public finances; judging the accounts of public accountants and certifying the accounts of the central and local government; evaluating public policies, programs and actions and assisting the legislative assemblies both at the regional and national levels and also advising the President of the Republic and all State institutions in matters of public finance
The CDC has limited capacity and it has been beset with organisational and institutional challenges, as identified in its status, and needs assessment report 2019. However, the CDC is taking steps to address those challenges through the implementation of its strategic plan 2021-2025.
The funding from Norad will enable IDI and partners contribute to addressing some of the challenges. However, to ensure support for the implementation of the whole strategic plan, more donors and Peer partners are needed to provide technical and financial support.
This latest support builds on the work of the PAP-APP project 2018-2021. Under that project, AFROSAI-E, CREFIAF and IDI worked together with partners to empower 9 SAIs, including the CDC-DRC, to enhance their capacities and improve their performance
This projected is funded by the Norwegian Agency for Development Cooperation (Norad)
Project Agreements and Reports